WELCOME TO
FRONTIER POOLS
It takes an expert with a designers eye to turn your dream pool into reality. It requires precise planning, creativity, vision and years of expertise as a custom concrete pool developer. Your Frontier Pools installation team have specialised in the results you're looking to achieve for over quarter of a century and bring to the party an experienced eye for design to expertly plan your swimming pool construction.
We create all our pools with the same professional quality, care and attention to detail that have seen us win numbers of awards.
Bringing so much experience allows us to share with you the latest pool installation techniques and to avoid the pitfalls many in the industry still struggle with. With a focus on environmental technology and energy conservation, Frontier Pools design & build only the most state-of-the art, energy-efficient pools that are durable and maintenance free. So if there's a better-quality product, we use it in our swimming pool construction. Also, being one of the larger swimming pool construction companies out there allows us to get firsthand experience with products new to the market.
We know that great communication is the key to every successful project! We aim to make the entire building process as stress free as possible for you by encouraging an open line of communication with you and/or your project manager to minimise surprises and keep you abreast of every stage of your project.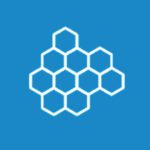 FINISHING OPTIONS
Frontier Pools offer a wide selection of perimeter & inlayed tile options for your pool. These are a great way to emphasise pool features, borders, stairs, and seats.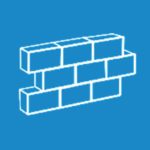 CONSTRUCTION KEYS
At Frontier Pools we work with the size and shape of your environment, by developing the pool that best meets the needs of your property and your budget.